Remedium for Candidates
We are on a mission to solve the UK healthcare staffing crisis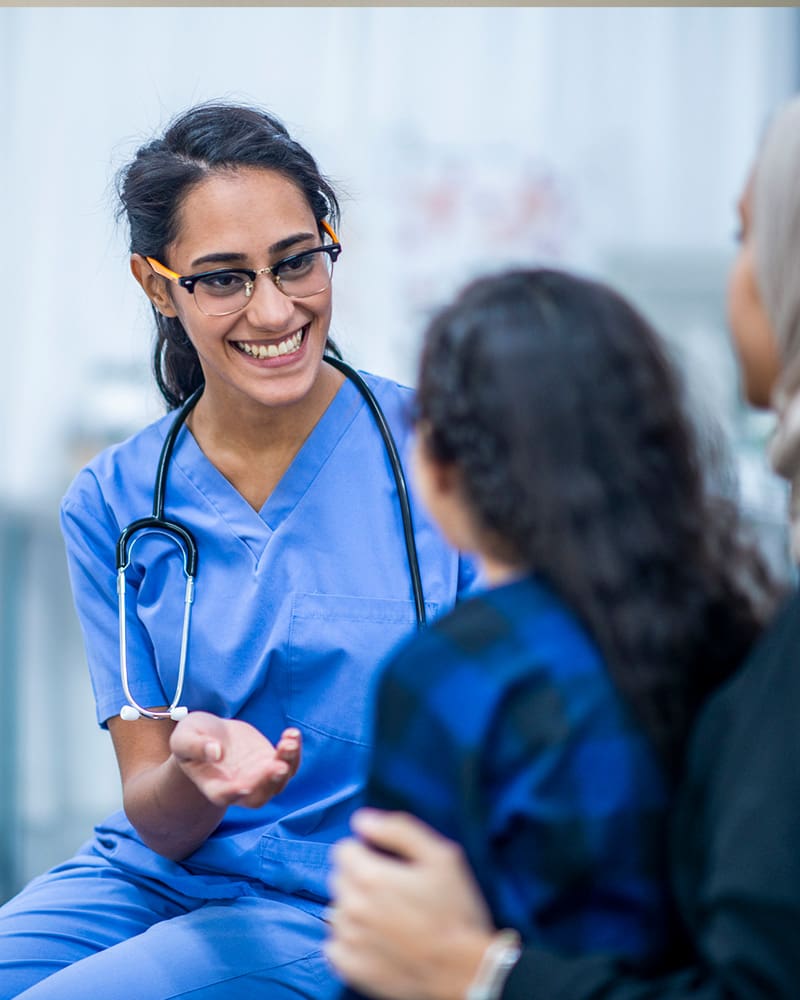 Remedium has placed over 3,000 permanent clinicians into 100 NHS trusts across the UK.
Could you be next?

Unmatched Knowledge
and Experience
Remedium is the UK's leading provider of permanent healthcare professionals and our consultants have over 50 years of combined industry experience in recruiting for the NHS. We draw upon this knowledge to guide you along your career journey.

Tailored
Job Matching
All our candidates receive a bespoke experience; our team will get to know you, your motivations and your specific expertise in order to align your skillset with the NHS trust who will be best placed in supporting you to achieve your career goals.

Relocation Expertise
and Support
Having supported candidates from over 40 countries around the world to make the move, you can be sure that our experienced team will always be available to guide you through the process of adjusting to your new role in the NHS and life in the UK.

Built by
Word of Mouth
Our reputation precedes us and last year 36% of our placements were referred to us by previous candidates. Since our inception, we've supported over 3,000 permanent doctors to progress in their clinical careers. Could you be next?
Relocating with Remedium: The Dr. S Story

If you have experience as a substantive consultant in the UK then you could benefit from our Remedium Bespoke service
Your Journey with Remedium
As you embark on an exciting journey towards a better and more prosperous career, Remedium will be by your side to support you at every step.
Cultural Integration Course
Our pioneering, CPD-accredited communication and cultural integration course has been specifically designed to support doctors from overseas to acclimatise to working in a new healthcare system.
"I am really impressed with your support and care regarding my job here, especially during the testing times of the COVID pandemic. I would recommend Remedium to whoever is interested in working in the NHS as a doctor."
Dr. R. Purohit
Obstetrics and Gynaecology Doctor - Middle Grade
"Meticulously professional is the phrase that comes to mind."
Dr. P. Devapal
Paediatrician - SHO
"The teamwork in Remedium is really commendable and I will strongly recommend your organisation to anyone. I am so proud to be associated with your great team."
Dr. L. A.
Paediatrician
"I would definitely recommend new doctors seeking to work and progress their career in the NHS to take advantage of Remedium's services and to make their life easy."
Dr. A. Kumar
Emergency Medicine Doctor - Middle Grade
"I am so grateful regarding the great job they did with me and I think it would be difficult to go through these processes without their guidance."
Dr. A. Elnil
Elderly Care Doctor - Middle Grade
"From my first contact with Remedium, which I had through a friend's strong recommendation, I was warmly welcomed by the team who painstakingly guided me through every stage of the process."
Dr. B. Okperi
Paediatrician - Middle Grade
"Special thanks to David, thank you very much, you were with me all the time in my ups and downs, encouraging and giving me such enormous support to make my journey successful."
Dr. A. Rabbani
Emergency Medicine Doctor - Middle Grade
"My journey from Bangladesh to the UK was very smooth and only made possible because of the coordination between me and Remedium. They have helped me, encouraged me and guided me in every step to get into the UK and ensured an easy relocation."
Dr. A. Atique
Acute Medicine Doctor - Middle Grade
Register with Remedium today
Upload your details and CV so we can match you with the perfect role.