The pandemic has meant that doctors on the NHS frontline have experienced significant trauma. Healing our Healers champions mental wellbeing support for a clinical workforce under immense pressure.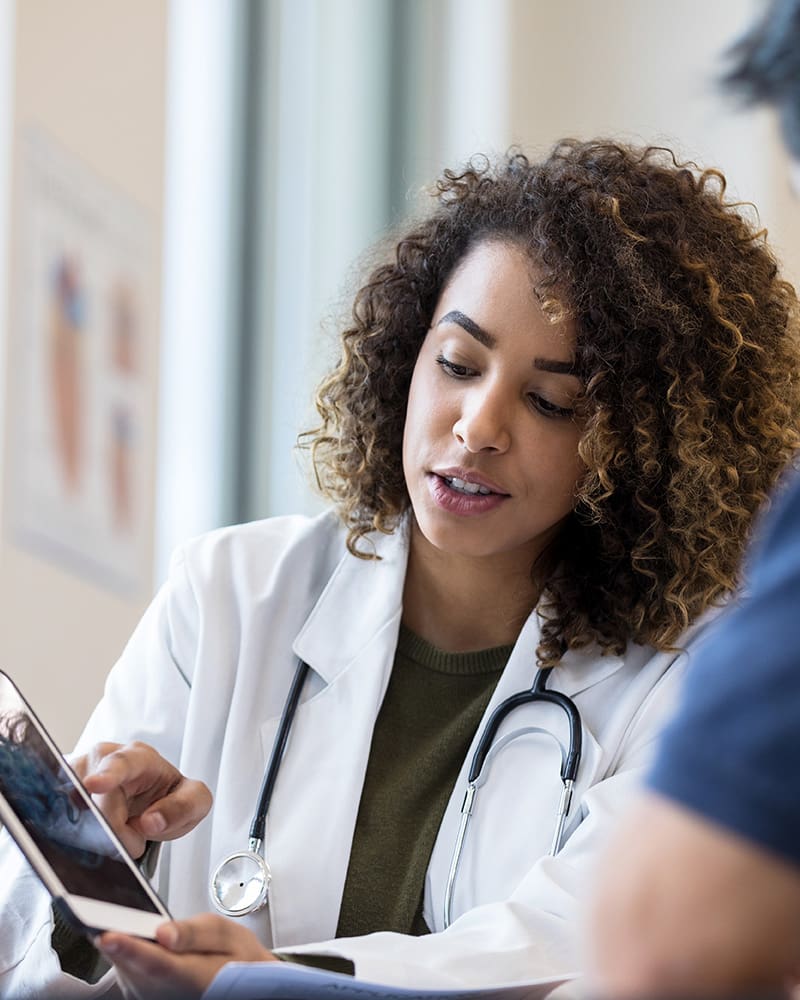 Healing Our Healers
The doctors and clinicians of the UK have played a pivotal role in carrying the country through the Covid-19 pandemic.
Whether in ICU or coordinating vaccinations, doctors have held the weight of the UK's future on their shoulders. This burden has not come without cost. Levels of mental health and wellbeing crises amongst doctors of all levels are at record highs.
Recent studies show that as many as half of all intensive care unit staff display symptoms of PTSD, severe anxiety or depression, or problem drinking. It's thought that up to a third of doctors experience some kind of mental health crisis during their careers. The number of GPs, specialist clinicians, and medical students suffering from work-induced mental illness will only have increased during the pandemic.
The Healing Our Healers initiative was started for precisely this reason. We recognise the immense sacrifice doctors and NHS healthcare professionals have made for the public. We'll be providing talks, events and a hub for mental health resources that are by and for doctors.
As the vaccination program continues and restrictions start to ease, it's important that the doctors who carried the UK to this point aren't forgotten. The Healing Our Healers initiative aims to ensure that the mental wellbeing of our doctors remains part of our national conversation, and that doctors know that help is there for them when they need it.
An event to help you
help others
8pm (BST) Tuesday 6th July, 2021:
Managing stress and anxiety during COVID-19 – Practical tips to survive and thrive as a hospital doctor
Our first event is on Managing stress and anxiety during COVID-19. Hosted by Dr Caroline Walker (psychiatrist, founder of The Joyful Doctor) and Dr Rachel Morris (GP, host of the You are Not a Frog podcast) will be discussing practical tips for surviving as a hospital doctor during the pandemic.
This webinar, specially tailored for doctors, will explore recognising the signs of mental wellbeing struggles in yourself and colleagues, managing stress and anxiety at home and work, and long term mental wellbeing strategies that are effective even during a global pandemic.
Anybody is welcome to attend, and we look forward to seeing you there. Event attendance is also a valid contribution to your annual CPD portfolio (valued at one hour/one point).
If you'd like to participate in the webinar please register your details in the space provided.
Additional Resources
Mental Health Awareness
If you're a doctor struggling with your mental health and wellbeing then you're not alone. Mental health difficulties are commonplace amongst professionals in the healthcare sector, and doctors are no exception. If you need somewhere or someone to reach out to then the following places are available for immediate help.
Academy of Royal Medical Colleges
The Academy of Royal Medical Colleges has an extensive directory of mental health and wellbeing services for doctors in the UK, both NHS and Private.
The British Medical Association
The BMA's wellbeing support services are available whether or not you're a member. They offer a 24/7 telephone counselling service which is anonymous and confidential.
DocHealth
DocHealth is a joint RMBF and BMA initiative. It is a self-referral mental health service available to doctors UK wide. It is completely confidential and offers specialist-led support for stress-induced anxiety or depression.
Doctors Support Network
A self-help group run by doctors, for doctors. The Doctors Support network can offer support and advice for mental health concerns such as stress, burnout, depression, anxiety, and more. They hold regular UK meetings, a newsletter, and an email forum.
The General Medical Council
The GMC's online guide, 'your health matters', is intended to provide information and support for doctors who may be unable to work for mental health reasons. They also have their own directory of specialist services.
NHS Practicioner Health Programme
The NHS Practicioner Health Programme is a confidential NHS service for doctors and dentists. This aware winning service provides support not only with mental health, but physical health and addiction.
Royal Medical Benevolent Fund
The RMBF is a charity for UK doctors, as well as their families and medical students. They provide advice, support, and information when it is most needed. This can include financial support during times of ill health or bereavement.
Samaritans
The Samaritans offer mental health support and a crisis helpline UK wide. If you're experiencing a mental health crisis The Samaritans are always available as a first step towards getting help.
Sick Doctors Trust
The Sick Doctors Trust is an early intervention and support service for doctors struggling with addiction. They are available to facilitate treatment, assist with funding, and can even provide advocacy and representation if needed.